Compassionate Care in Action: A Day in the Life of a PharmaCord Case Manager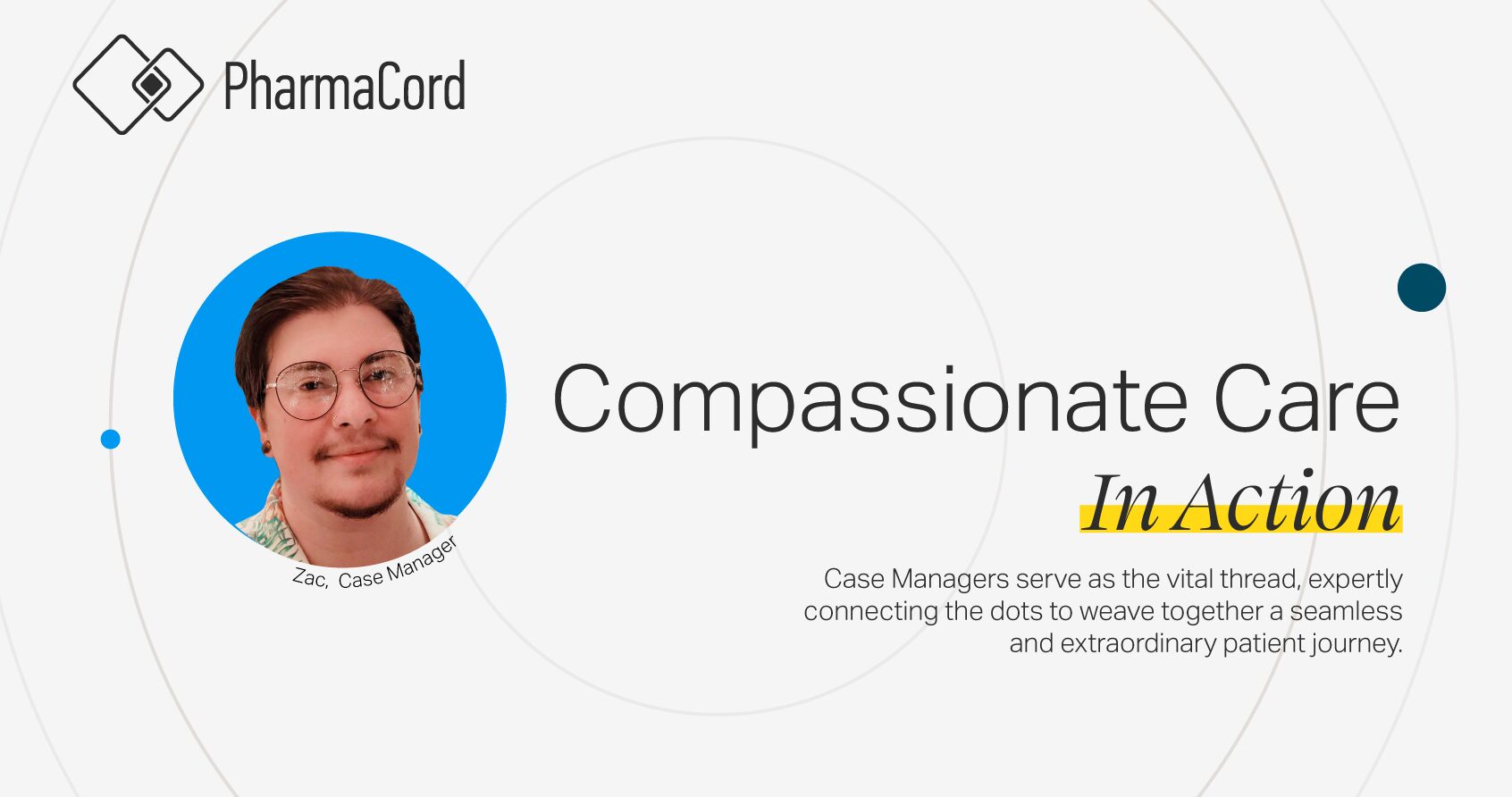 What does your day-to-day look like as a Case Manager?
Zac: I typically start my day by reviewing open patient cases, making note of any meetings I have scheduled, and checking in with my Supervisor. I like to section out my day by addressing follow-up calls required for open cases, and then start assisting with any new calls received from patients or healthcare providers. I love that every case and call present a unique situation. This dynamic environment ensures that I continuously deepen my understanding of how to address unique patient needs. It's so rewarding to go home at the end of the day knowing that I've been able to help patients get the care and medication they need.

What is your favorite part of this role?
Zac: I love problem solving! I get to use this skill when a patient case comes in that differs from the pathway we typically see when helping patients access their medication. I appreciate the challenge that comes with thinking outside of the box.
What would you tell people who are interested in this role?
Zac: I never planned to have a career in healthcare, therefore I had no idea what a role like this would entail nor did I know how much of a difference we could make. It's so rewarding to know that the work we do on a daily basis helps change the lives of others. For anyone who is hesitant or wondering if this is the job for you…it is.
Careers at PharmaCord:
Are you ready to make a meaningful impact in the world of patient support services? Join the dynamic team at PharmaCord and be part of our extraordinary mission. Discover a rewarding career where your talents are valued, your growth is nurtured and your dedication to improving lives finds its true purpose. Take the first step toward an exciting journey of professional fulfillment by exploring our current job opportunities.
---
See the latest Industry IQ from PharmaCord